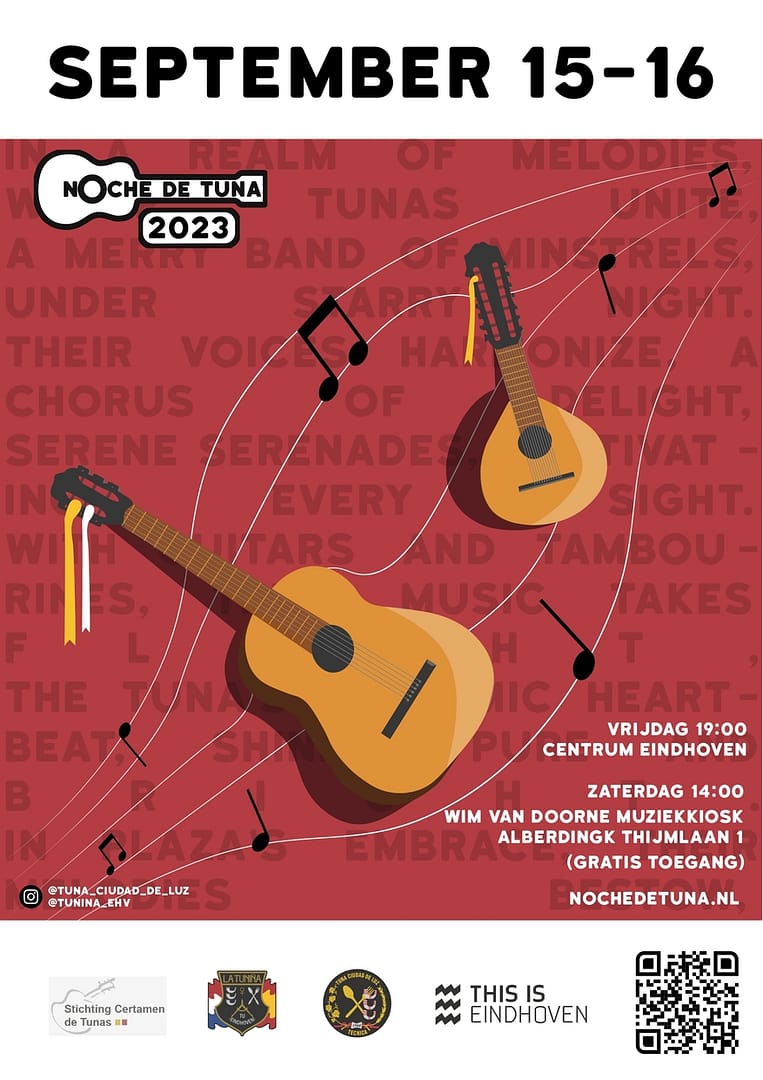 Every year, the Tuna Ciudad de Luz and La Tuniña organize a festival together. During this festival, tunas (musical groups) from all over the world come to Eindhoven for a weekend filled with music and fun.
Every two years, a big festival is held (the Tunafestival). In the years in between, smaller festivals called Noche de Tuna (the night of the tuna) take place.
This year, there will be another Noche de Tuna in Eindhoven. It will be held on September 15th and 16th. For more information, click on the button below, and if you want to get an impression of the festivities, check out the 'media' section to see photos from previous years!